You're now a SILVER MEMBER!
To gain full access to all we have to offer, become a GOLD MEMBER and everything will be at the touch of a button at anytime.
Below you can see a sample of a gathering, campfire video as well as a coaches corner folder. Upgrade to receive all membership benefits.
| Level | Price | |
| --- | --- | --- |
| Silver (Limited Access) | Free. | Select |
| Gold M (Full Access) | £6.00 now and then £6.00 per Month for 11 more Months. | Select |
| Gold A (Full Access) | £60.00 per Year. | Select |
Bainbridge, Toussaint and Asquith campfire
Coach Talk - Boxing the elusive boxer
Campfire Example
AIBA 3* Official Geoff Cannell
Live Gathering Example
Richie Woodhall
Campfire Example
Mickey Driscoll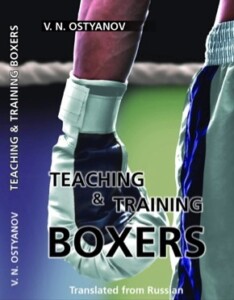 by V.N. Ostyanov.
We fully endorse this great read!
"I am sure that the Ostyanov's methodology of technical, physical and psychological preparation, his proposed approach to annual and cyclical scheduling of competitions, the innumerable professional tricks and helpful suggestions, can help interested coaches improve their professional skills at all levels."
– Franco Falcinelli EUBC President.