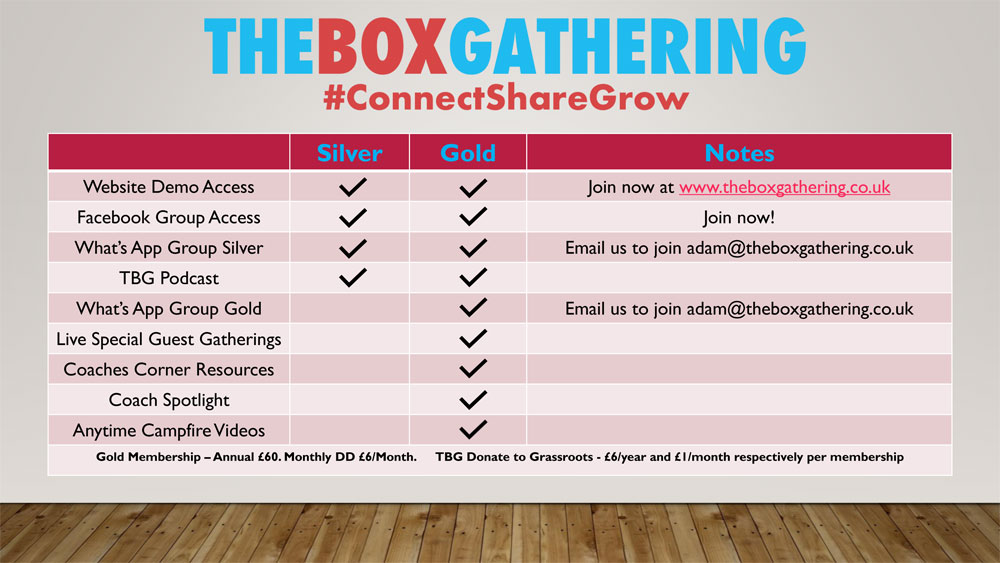 Welcome to The Box Gathering. Through signing up to our site, you have become a free SILVER member - welcome aboard! To gain full access to all we have to offer, become a GOLD member and everything will be at the touch of a button anytime you want it.
Silver membership is our basic level of membership to The Box Gathering. You can see a sample of a gathering and campfire video as well as a coaches corner folder sample. Upgrade to receive all membership benefits.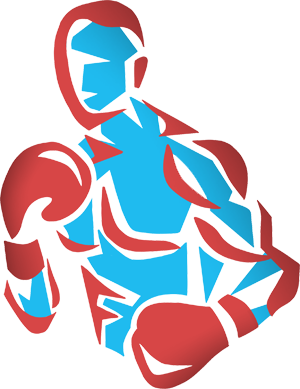 TBG Silver Membership
A monthly gathering using Zoom to be part of a live conversation with a top boxing personality.
Be a fly on the wall of recorded conversations from coaches, boxers and experts from across the globe.
A vast online library of boxing resources to help you grow as a coach or as a boxer.
Live Gatherings
TBG Gold Membership
Campfires
Coaches' Corner
Shop TBG
Purchase exclusive TBG clothing and kit right here.